Custom Racks For Trucks, Vans and More!
Truck roof racks and Van racks manufacturing service in Vancouver BC, Surrey and Coquitlam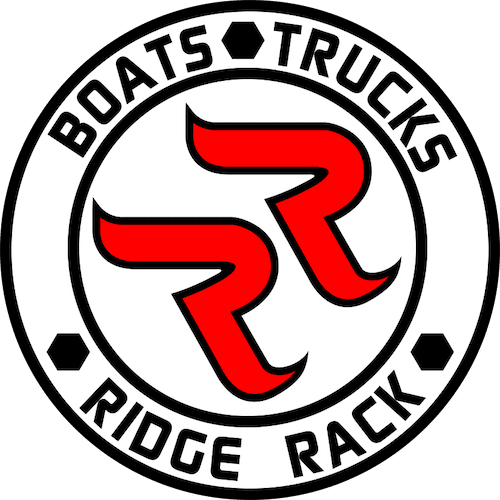 Ridge Rack is a division of Cedric Marina focused on welding fabrication services for automotive vehicles such as aluminum utility, boat, roof and ladder racks for trucks, vans, trailers and more. If you are looking for truck racks, van rack or trailer racks in Vancouver Bc or Surrey or Coquitlam, contact us now.
We offer custom made, durable racks that boast high strength and saves on fuel. Some components of our ridge racks are:
Style & Durability Of Truck Roof Racks
We manufacture custom made racks that are aerodynamic and light weight in design. Ridge Rack can fabricate the standard configurations of these racks or they can be uniquely customized based on our client's requirements. We offer options that fit a variety of vehicles such as pickup trucks, vans, trailers and many other applications.
Saves on Fuel
Due to their aerodynamic and lightweight design, our customized racks can help our customers save on fuel – especially in comparison with heavier steel truck racks.
Rust Free
Our racks are made with 'Marine Grade Aluminum' and we provide Physical and Chemical Mill test Reports for our materials (6061-T6, 6063-T52, 6061-T6511). This prevents any corrosion of the metal, which is excellent for a clean and flawless finish that will last for a long time.
High Strength
All racks fabricated by Ridge Rack a division of Cedric Marina Ltd. and are known for their strength and durability, making us the first choice for many of our customers.
High Strength. Fuel Savings. No Rust. Style & Durability. In one word, a RIDGE RACK.
When you need durable and quality racks, contact our experts today. We manufacture custom-made racks. Our racks are lightweight to help you save on fuel.
Custom Truck Racks In Vancouver BC and Surrey:
Are you looking for the best truck racks in BC, Canada? A truck rack is a great investment. That is why you should take the time to look for the best option. With several truck suppliers in Canada, finding one you can trust can be a daunting task. Here at Cedric Marina Limited, we take pride in manufacturing high-performance marine-grade products specifically designed for the industry, including commercial vessels, fishing boats, and fishing boats. If you searched " truck racks near me" on google, check our projects and contact us!
Our Offerings
We offer a wide range of truck racks to cater to our clients' needs. Here are the common types of truck racks we deal with:
Truck Cap Mounted:
These types of racks are mounted to a truck cap. Truck cap mounted racks are available as a factory-installed option. Please choose from our extensive aluminum, fiberglass, and commercial truck caps.
Ladder Racks:
Our truck ladder racks can meet all your job site needs. These trucks are safer than other types of truck racks. With these racks, you will have ample truck storage. You can transport longer loads, including ladders, and preserve vital space in your bed when you use these ladders.
Roof Racks:
We offer high-quality roof tracks for all your storage needs. You can use our unique roof racks to transport bikes, cargo carriers, ski racks, and other loads on the roof of your truck. Check out our extensive roof racks options to find the best one according to your needs and storage needs.
Benefits of Track Ladder Racks
Find out why you should grab our quality and durable truck ladder racks below:
Enhance Work Area Safety:
As a business owner, you need to ensure your crew is safe to avoid injury compensation claims. Our rack system will secure the bulky items to prevent accidents and keep your staff safe. You will also be safe from third-party claims.
Boost Productivity:
When you have a rack system in your business, it will be easier for your employees to work effectively and efficiently. Meeting tight delivery timelines will improve your business reputation.
Protecting Your Truck:
Preventative maintenance is fundamental in your line of work. It will allow you to transport all your bulky cargo quickly and safely.
Safety of Other Road Users:
If you do not have a rack system, a ladder or other items may fall from your truck. You may end up paying a compensation claim, which will ruin your business reputation. Make sure that you get a rack system to ensure that you keep road users safe.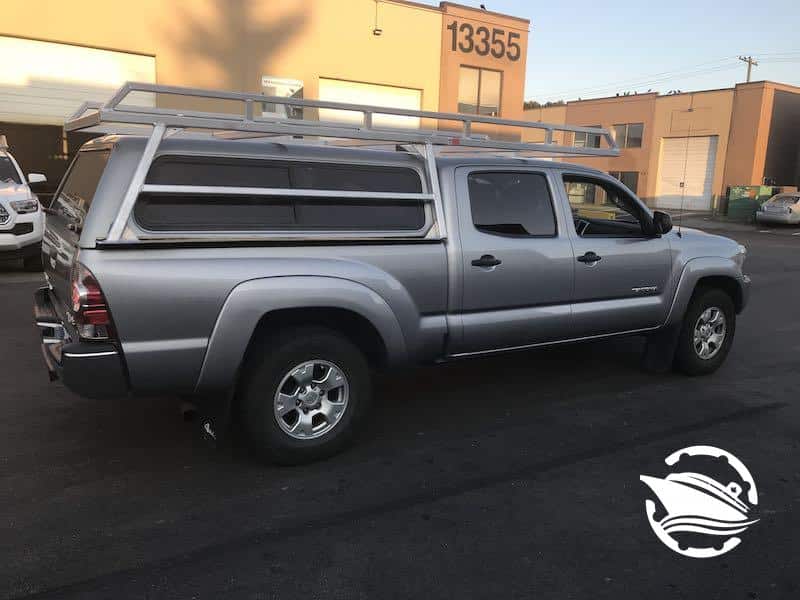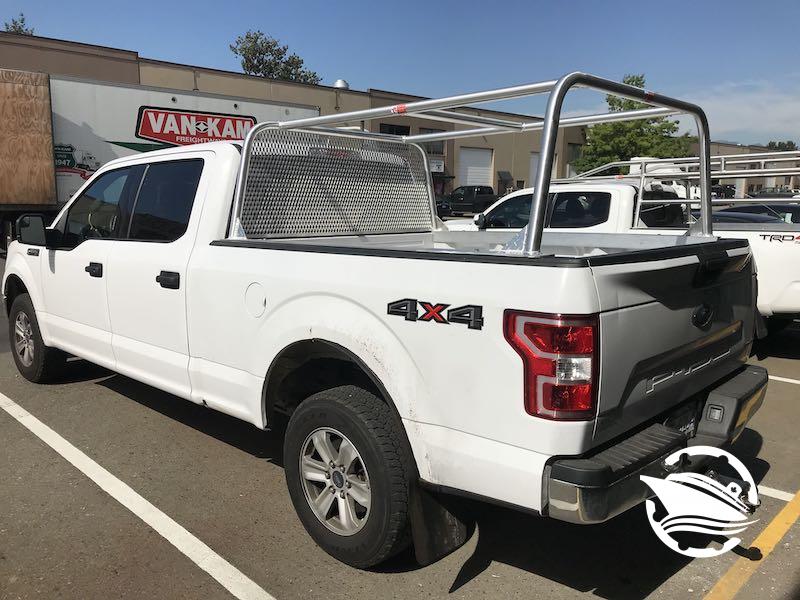 RIDGE RACK, a subdivision of Cedric Marina Ltd., can build any type of rack for any type of vehicle, regardless of its make, model and year. Some examples of the vehicles we work with are Ford, Toyota, Dodge/Ram and more. With convenience and effectiveness in mind, all of our racks are welded in a way to eliminate any annoyances such as shaking, vibrations and wobbling. We also offer racks with a variety of features to make it more customizable to suit your everyday needs.
Some of these features include:
Extra bars
Side panels
Window guards
Rachet straps, and more!

 
For more information on the type of fabrications we offer for the automotive industry, give us a call today!
What Are Truck Racks?
Truck racks are essentially metal beams that fit snugly on the back, top, or sides of pickup trucks. They are specifically designed to increase the amount of cargo that can be safely transported, and they help to protect various areas of a vehicle and the contents inside.
Various sizable objects can be easily transported around thanks to the valuable utility that truck racks provide including ladders, building materials, four wheelers, small watercrafts, snowmobiles, and other similar things. Doubling or even tripling the amount of cargo space is absolutely possible with truck racks, making them ideal for construction workers and tradesmen who have lots of tools, equipment, and building supplies.
Are Truck Racks Heavy?
Truck racks are designed and built so that they don't add much more weight to a vehicle, which is important so that it doesn't sacrifice on the number of people or objects that can be accommodated as normal. By being able to carry more items per load, this allows for less trips that need to be made on a weekly basis which reduces the number of kilometres put onto a vehicle, and a savings of gas money is also a big positive especially with the rising cost of fuel per litre.
What Other Benefits Do Truck Racks Add?
By adding a piece of equipment above the truck bed, and not in direct contact with the truck bed, a truck rack can actually save a truck's outer shell from the wear and tear that placing the cargo in the bed can result in. That same suspension also allows for additional area for cargo to be added above the top of the cab of a vehicle, as well as to each of the sides, while also leaving room in the bed for material that is less abrasive to that area's paint and surface.
Protection is also offered by truck racks to minimize rollover damages, and guarding the side, top, and/or back areas wherever the metal rack material exists. From an aesthetic perspective, truck racks, when designed well, fit naturally into a vehicle's shape and look and can be colour matched as well to further customize the offering. Removing them can typically be done reasonably easy too for the days when they aren't needed, and then added back on again when they are.
Do you Have Truck rack manufacturing service near me ?  
we serve on BC, We have 3 nights in BC, then if you are in Vancouver Bc or in Surrey Bc or Coquitlam BC and searched "truck racks near me " on google, Hurry up and contact us now!!!
Call us today at +1-604 505 8181 to claim your free consultation. You can also email us at [email protected] or visit #35-13355 115 Avenue, Surrey, BC, V3R 0R8, Canada to talk to an expert.