MINI JACK-PLATE CM-50 OutBoard Engine Bracket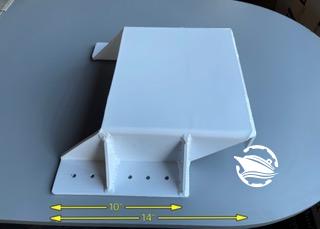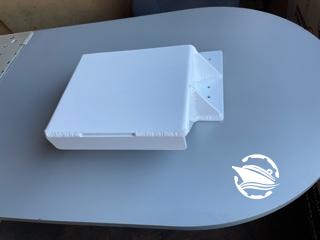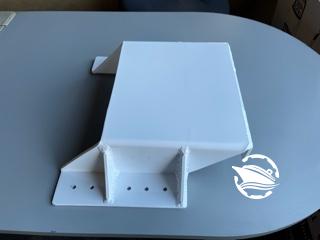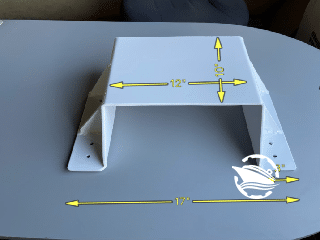 MINI JACK-PLATE CM-50 Outboard Engine Bracket
Enjoy Boating With The Best Outboard Engine Bracket!
What if we told you we could make your boating expedition safer and more enjoyable? Sounds intriguing, doesn't it? Often during your boating trips, you have to mount long shaft motors to shorter shaft transom boats for safety.
Naturally, you would want something easy to handle yet sturdy enough for this purpose. Luckily, your search ends here as this Mini Jack Plate CM-50 will cater to your requirement to perfection!
This welded aluminum offset-type jack plate is mainly designed for clamp-on mount outboard motors. As its name implies, it can support engines with power up to 50 HP. The engine mounting surface is pretty wide, ensuring that you don't have to face any trouble with the installation. This outboard engine bracket works perfectly well for not only aluminum boats but also skiffs and inflatables.
Of course, design is vital too. After all, you wouldn't want to use something that spoils the look of your beautiful sleek boat. But don't worry! This bracket is designed with meticulous detailing. The powder-coated finish only adds to its beauty. Not only that, it's pretty sturdy, too, as it's made with fully TIG-welded aluminum.
The best thing about the bracket is that it's incredibly easy to install. Anyone can manage the task with a bit of assistance. Its sturdiness, durability, and elegant design further enhance its appeal. To sum it, if you are looking for the perfect outboard engine bracket for your boat, your search ends here!
 

Super for skiffs, aluminum boats, and inflatables.

"Clamp Style" Small Outboard MINI JACK-PLATE CM-50 

 Fully TIG Welded Aluminum Bracket

 Marine Grade Transom Block

 4" Setback – 4" Vertical

Powder Coated Finish

Max Wt : 250lbs – Max HP: 50

PRICE: (Call Store)